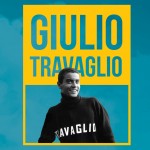 August 24, 2016: The Capri-Napoli 2016, is approaching …
Next week we will be presented the 51th edition dedicated to Giulio Travaglio!
And just today we like to remember Giulio in a particular way.
Apart from the many victories, Giulio became a spokesman and promoter of the return of the Capri-Napoli, that, after 10 years of absence, returns on 24 August 2003 and for this reason he was awarded the title of Honorary President.
Today we want to remember him with a movie that is a gallery of photos that have seen him as the undisputed star, in different roles, of the world open water swimming and of the Capri-Napoli marathon.
Ciao Giulio …
See video here
Here the main results
Countdown
4th September 2016
Capri-Napoli 51st edition
63 years: 1954-2016
Capri-Napoli 2015
Video on demand
Social Network
MAIN SPONSOR
SPONSOR
51st edition: new spot
51st edition: Travaglio memories
50th edition: official spot
Contats
Eventualmente
Eventi & Comunicazione
Via Montenuovo Licola Patria, 130
80078 Pozzuoli – Napoli - Italy
Web: www.eventualmente.net
E-mail: info@caprinapoli.com
E-mail: info@eventualmente.net
facebook: capri-napoli marathon
twitter: @caprinapoli54
Visite
Admin