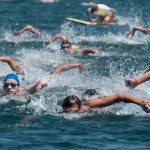 March 1, 2017: ready the starting lists of the 2 unofficial capri-napoli scheduled on June 30 and July 14.
As it has happened in previous editions, great enthusiasm and so many requests received.
A total of 52 athletes will be in the water, representing 7 countries (ARG, AUS, BRA, FRA, ITA, MEX, USA), from 3 continents, with athletes at the start that they will have an age between 13 and 57 years!
For SOLO competitions at the start 10 athletes: 5 men and 5 women.
For RELAYS competitions, however, at the start 42 athletes divided into eight teams: each one of 4, 5 or 6 members.
In the coming months we will know all the swimmers and news about this 52 th edition, with the official race, valid as the final leg of the FINA Grand Prix, scheduled for Sunday, September 3rd!!
Countdown
3rd September 2017
Capri-Napoli 52nd edition
64 years: 1954-2017
Capri-Napoli 2016
Capri-Napoli 2015 abstract
Social Network
MAIN SPONSOR
SPONSOR
51st edition: new spot
51st edition: Travaglio memories
51st edition: press conference
50th edition: official spot
Contats
Eventualmente
Eventi & Comunicazione
Via Montenuovo Licola Patria, 130
80078 Pozzuoli – Napoli - Italy
Web: www.eventualmente.net
E-mail: info@caprinapoli.com
E-mail: info@eventualmente.net
facebook: @caprinapolimarathon
twitter: @caprinapoli54
Visite
Admin