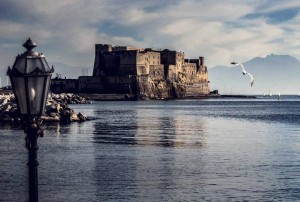 8 September 2019: This morning the official awarding of the Capri-Naples was held.
The swimmers were welcomed in the splendid setting of Castel dell'Ovo which dominates the Gulf of Naples.
Here are all the winners:
Trophy "Farmacosmo", overall winner: Andrea Bianchi (ITA)
Trophy "Farmacosmo", overall female winner: Barbara Pozzobon (ITA)
CONI CAMPANIA Trophy "Giulio Travaglio", best Italian swimmer: Andrea Bianchi
Trophy "Filippo Calvino" best under 25: Francesco Ghettini (ITA)
Trophy "Partenope", best Neapolitan: Marco Magliocca
A fantastic edition, with exceptional performances, which ends in an exceptional location such as the Castel dell'OVO, giving the appointment to the 55th edition.
Here the complete results.
Here the FINA Ultramarathon final ranking.
Countdown
5th September 2021
Capri-Napoli 56th edition
official competition
68 years: 1954-2021
Capri-Napoli 2019
Capri-Napoli 2018
Capri Napoli 2017
MAIN SPONSOR
SPONSOR
Social Network
55th edition: 2020 new spot
52th edition: official spot
51st edition: official spot
Contacts
Eventualmente
Eventi & Comunicazione
Via Ripuaria 48
80014 G. in Campania – Napoli - Italy
Web: www.eventualmente.net
E-mail: info@caprinapoli.com
E-mail: info@eventualmente.net
Visits
Admin