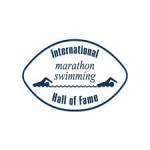 November 9, 2020: IMSHOF (International Marathon Swimming Hall of Fame) has just officially announced that the Capri-Napoli enters the hall of fame, for the 2021 class, in the "Honor Organizations" section.
A great recognition for the historic and traditional Italian swimming marathon, the first edition of which dates back to 1 August 1954, while the last was held on 6 September 2020. In between 55 editions in 67 years. One of the oldest competitions among those still held and the oldest among those present in the 2 FINA world open water circuits (marathon and ultramarathon).
The official ceremony scheduled in New York on May 1st 2021.
Here the link to the official IMSHOF website
Countdown
5th September 2021
Capri-Napoli 56th edition
official competition
68 years: 1954-2021
Capri-Napoli 2019
Capri-Napoli 2018
Capri Napoli 2017
MAIN SPONSOR
SPONSOR
Social Network
55th edition: 2020 new spot
52th edition: official spot
51st edition: official spot
Contacts
Eventualmente
Eventi & Comunicazione
Via Ripuaria 48
80014 G. in Campania – Napoli - Italy
Web: www.eventualmente.net
E-mail: info@caprinapoli.com
E-mail: info@eventualmente.net
Visits
Admin