Welcome

On FINA's behalf, it is my great pleasure to welcome all the swimmers, coaches, managers, judges and delegates from the FINA Member Federations to this race of the 2013 FINA Open Water Swimming Grand Prix edition, taking place in Capri-Napoli (ITA).
Eight races from January to Septemeber are scheduled for this 2013 circuit. As in the past years, I strongly believe that the level of participation will again be high and the competition will be fierce until the last leg.
Thanks to the effort and work of the Swimming Federation of Italy, as well as the Organising Committee, our best athletes will find the optimal conditions for memorable performances. Moreover, the engagement of the local authorities, sponsors and media representatives is a key factor for the success of this competition in particular and for the promotion of this discipline in general. In this occasion, I would like to express my gratitude to all those involved in the organisation of this event.
This Grand Prix takes place in a World Championships year, where this discipline will be successfully contested at XV FINA World Championships in Barcellona.
FINA, together with the National Federations and Organisers of its Open Water Swimming Grand Prix, has always one main objective: to enhance the visibility of this demanding and attractive discipline, ensuring the optimal promotion of our marathon swimmers' performances.
I wish all the luck to the participants and the best to win.
Julio Maglione
( F.I.N.A. President )
———————–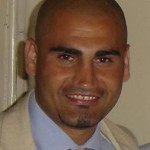 On behalf of Maratona del Golfo Capri-Napoli 2013 Organizing Committee, I'd like to give you the warmest welcome in Napoli and Capri.
Last years Naples hosted open water great events:
- 4th FINA World OWS Championships on 2006
- FINA World cup leg: Capri-Napoli Marathon ( 10 editions ).
This year a great event again. The 48th edition in 60 years of this famous and fascinating crossing race, known all over the world.
In the past Capri-Napoli was the sole competition to award swimmers with the title of World Champion! Today, like in the past, Naples is the capital of Open Water Swimming and to win here implies the triumphal entry in to the "hall of the fame" of this sport, now included in the Olympic Program.
This year, like in the past, Grand Prix Title, the world marathons title will be awarded here, so we all expect from the athletes a great performance and an unforgettable show again overall for this historical edition, the 48th awarding the "Banco di Napoli" trophy and for this year the 2013 FINA Grand Prix title.
Good luck!
Luciano Cotena
( O.C. President )
Social Network
Countdown
1st September
Capri Napoli 48th Edition
60 years
MAIN SPONSOR
SPONSOR
Conferenza Stampa 2012
Spot Capri-Napoli
Aspettando la Capri-Napoli 2013
Contatti
Eventualmente – Eventi & Comunicazione
Via Montenuovo Licola Patria, 130
Via Luciano, 48
80078 Pozzuoli – Napoli - Italy
Web: www.caprinapoli.com
e-mail: info@caprinapoli.com
facebook: capri-napoli marathon
tel: +39.081.526.98.83
fax: +39.081.193.69.613
Visite
Admin